I know I said I was going to bring you bathroom updates today. You were expecting that. You wrote it in your planner. You planned your day's activities around it and now you're going to have to shuffle and replan and try to fit this post into your life. I hope you can.
source
People definitely still use paper planners, right? Where they "write" addresses and phone numbers with "pens?" (I think I've forgotten how to write with grown-up handwriting now thanks to these newfangled computing devices. Every time I try, my hand gets all weird and confused, like "Wait — what is this activity? THIS IS NOT HOW YOU TYPE." Bathroom post next week.
I had so much fun with you all evaluating whether juju hats were the bees knees, or whether (like Bonnie pointed out), they look like a very large bird flew very fast into a wall. (Brilliant comment. Brilliant.)
source
So I thought we'd tackle another decor trend – Jacobean florals – although I'm not sure you can call this a trend, because it dates back to the reign of King James I of England in first quarter of the 17th century — which is also the last time you could say a sentence like this without sounding like a pretentious arse. (Oops. I'm a few hundred years too late to the party. Story of my life!)
I've been noticing these fabrics, which are kinda floral-y and often feature birds (happy ones, not flattened-into-walls ones), being used more often recently and I wonder if you've noticed it too, or if I'm on the wrong end of this? Here are a fancy-schmancy designer patterns – some of which I'm totally digging but will never afford.
(I can just imagine my husband's reaction if I told him I had forked over one hundred real American dollars to purchase a single yard of fabric: "$100 for WHAT? What is this… thread? I do not understand. It comes with more, right? It's just part of what you bought for $100? Like maybe it also came with… a one-hundred dollar bill?!"   "But honey, it's jacobean! It's a design trend, see?")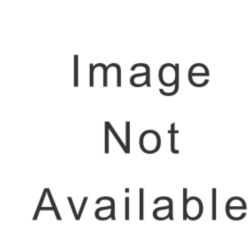 Tree of life crewel from here
Schumacher Hot House in Spark from here
Richloom Lucy Eden from here
Wilmington Multi image from Calico Corners
I think a few months ago, I would have gotten a chintzy vibe from these fabrics and shuttered, thinking of rooms like this:
…where people probably sat and wrote in their planners while watching first-air episodes of Flintstones. Know what I mean?
But look what happens when you pair an updated jacobean with a little graphic punch:
Photo from this etsy shop
MAGIC happens. Isn't it instantly chic? Do you fall over writhing in agonizing love and affection for it now? I totally do. I have a fun project planned for one of these fabrics that I'll show you soon-ish. (Okay, it'll be a while. Strike that from your planner for now.)
So let's hear it – do you get that chintz vibe and want to run for the hills? Or maybe you're a huge chintz fan? Totally cool with that. Or do you love it so much you're now planning to stencil a jacobean pattern on your face? (Or something in between. If you don't work in extremes, like me.) Leave me a comment and let's hear your take!
P.S.: Check out the other "What's Your Take" posts and weigh in on juju hats, kilim rugs, brass/bronze and faux flowers.)