Thanks for all the sweet notes the last few days! We had our ultrasound on Tuesday which revealed a perfect, healthy baby… GIRL!


(If you were wondering about my clip-art baby's prior weird head spots — see the bottom of this post for that discussion — then I think we don't have to worry anymore. We can cover them with BOWS and FLOWERS!)
Of course I am SO excited about a frilly little thing that I can decorate with ruffles and ballet slippers, and who will probably have her daddy wrapped around her finger.
I thought I would only want boys – thought my husband only knew the recipe for boys – and never thought of myself as a mom to a girl, but over the last few weeks, I've felt my thinking shift. Adjusting to the idea that it might actually BE a girl in there, and then thinking that might not be so bad, and then thinking, I kinda hope it is. And then being thrilled to find out it was!


I think both grandmothers might literally explode with joy. Like, you know Kristen Wiig as Surprise Party Sue on SNL? That's both of them. (Click here to see what I mean.)
Anyway, this of course has decorating implications, amiright? She'll need something sweet and simple…

Via Spearmint Baby

…girly and happy…
Via Junk in the Trunk Trio — anyone know original source?
…bright and airy…
via Serena & Lily
…maybe with a little bit of sass, too.
Right? She will need this. Plus lots and lots of those gigantic flower headbands as big as her whole head.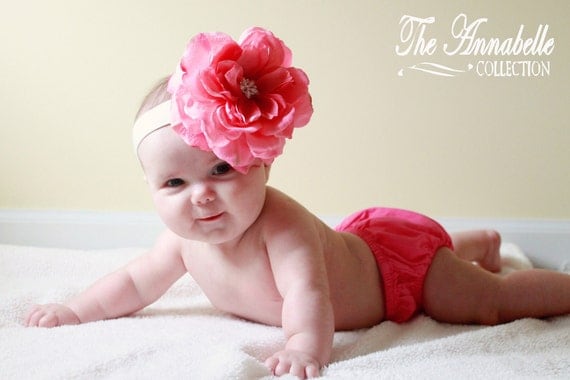 via Annabelle Collection on etsy


Just being realistic. Babies need diapers, food, a place to sleep and impractically large flower headbands.

…But first we have to finish that office… 😉