We finished the office built-in wall. I mean, no big deal. Just a tiny little project we started and finished. No exclamation marks necessary.
We are all TOTALLY CALM AND RESERVED ABOUT THIS.

Extremely accurate depiction of both of us.
Okay, for OTHER people, this would be no big deal, because OTHER people can start and finish projects in NO time. But reaching a "finished" point for us is KIND of huge. Hence the freak-out moment.

SHUT UP AND SHOW THE PICTURES.
That's what it looks like. But here's what it used to look like:


Then we made a plan for the wall:


And started building the cabinet boxes:


And the doors:


Then started installing: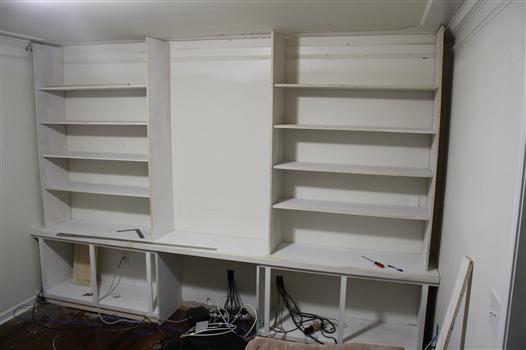 Added some snazzy moulding: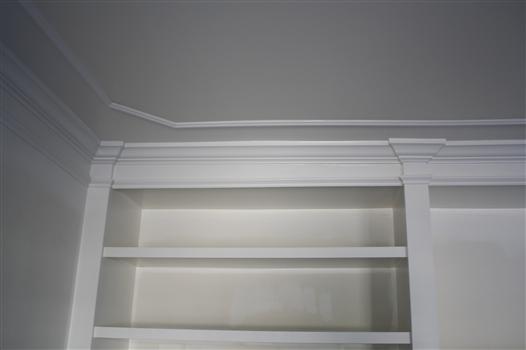 And the coolest lighting system ever: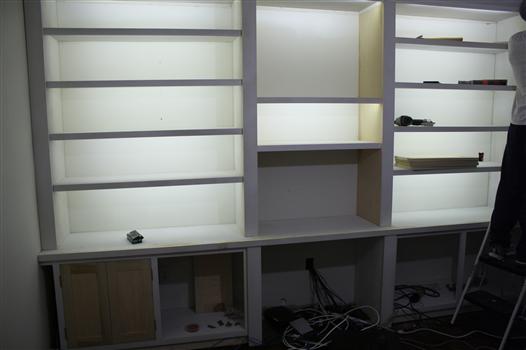 Chose some pretty cabinet hardware:


And selected a paint color using our patented Thinking Tube Method:

Which all led to this: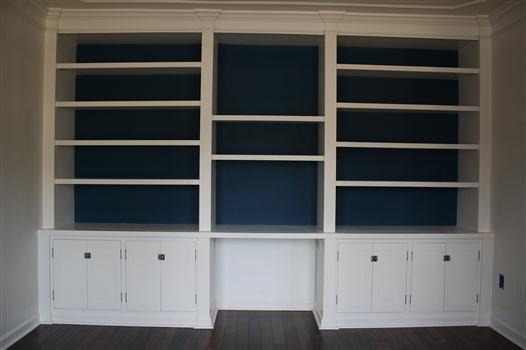 It's fresh and new and built-in. Custom. Andy did a fabulous job. I'd totally hire him again. Here's our cost breakdown:
Lumber: $275
Special inset hinges: $30
Door hardware: $30
Paint: $15
Lighting: $35
Total: $385
We kept costs low by using lots of coupons, shopping around online (tips on this later this week!), using paint and wiring we already had on hand, and um, of course – doing it all ourselves.
It's hard to say exactly what this would've cost to have it done professionally, but a little online research makes me think we'd be looking at a minimum of $3000. I like saving about 90 percent of things.
Update: We finally added all our junk to the shelves. See that process here!

(You can also see our DIY capiz shell chandelier in that pic.
Here are the details on that
.)
But there it is! Something start-to-finish complete! Hallelujah y'all. Did you get anything finished this weekend?