Today begins the last week of what has been pretty much the most amazing summer of my entire adult life. Andy is off for the summer, and it's my first summer not working since early high school.
So yeah. It hasn't sucked.
We've done a lot of lazing outside in our beautifully designed and expertly landscaped backyard pool. We went to Michigan and vacationed in Florida.
Uh oh, I feel an involuntary spewing of vacation photos coming on…

Excuse me.


…and maybe the best part of this whole summer is that I have taken daily naps. It's outrageous. Feel free to be angry at me, then feel overwhelming compassion for me when I get whiny and miserable starting next week.

It was during one of these glorious naps that "we" finally made some progress in our ugly ol' laundry room: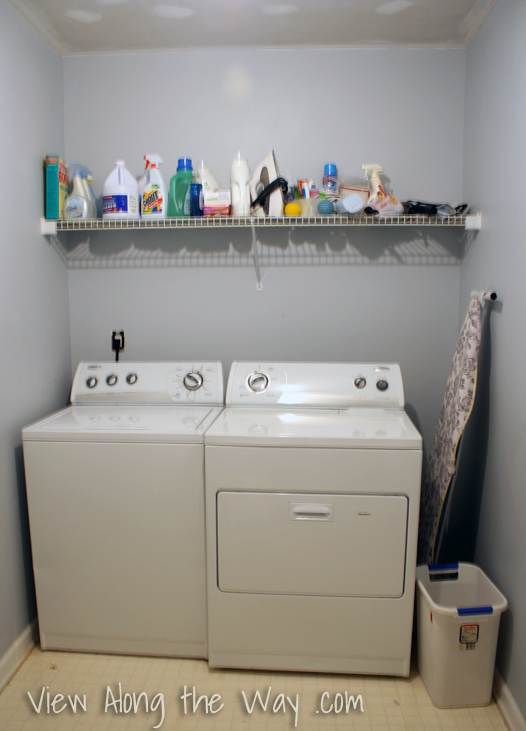 …which I'm redoing this summer as part of a "Blogging Without Borders" series I've joined with a bunch of other bloggers who are actually doing real things, unlike me. I just like to talk about unicorns.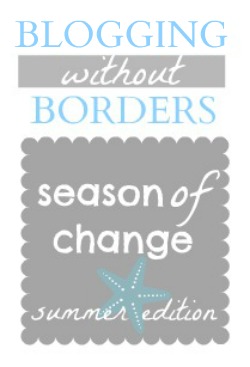 While I was delightfully unconscious one hot summer afternoon, Andy ran out to hit some yard sales, and came back with a set of cabinets to install on the back wall, above the washer and dryer.


Someone was selling all their kitchen cabinets, and these happened to be exactly the length of the wall, for only $20. (To get these from Home Depot or Lowes would probably be about ten times that, and we're hoping to redo this whole room for just $100.)
There are actually two pieces here. (Forgive the weird garage lighting here please.)


The one on the left is a corner piece, which is why the left portion of it doesn't have a door on the front.
Anyway, I woke up from my nap excited to see that we had cabinets! And they're actually SUPER tall, which is really nice. But we had some brainstorming to do. I didn't like that they aren't symmetrical and I didn't like the weird left side. Ideally I wanted an arrangement like this, with open shelving in the middle:

From DIY Village
So we brainstormed for a few days. And decided the best option was just to use the double door cabinet, centered on the wall, with open shelving on each side.
One small problem. That cabinet with double doors has that weird left thing because it's a corner cabinet.


So I did the only, productive thing I could think of.
I took another nap.
(True story.) When I woke up from my nap, Andy had cannibalized the second cabinet, taking the board that made up its side wall, and somehow rebuilt the first cabinet without that side box thing.
I forgot to take a photo of that. Because I was asleep.
And then.. he went ahead and took down the shelf in the laundry room…

You're welcome for all these beauty shots.
…And he installed the cabinet on the wall.
Weston helped by measuring random objects.
The next step is to install floating shelves on either side of the cabinet, and put the doors back on. Andy probably would've already finished that, but I can't decide what color I want to paint the walls, so he's waiting on me.
And truthfully? I'm hoping the answer will just come to me… in my sleep.
How's your summer been? What's your nap-to-job-completion ratio?
P.S. You might be wondering, "Kelly and Andy, you have hung cabinets before. What does this post have to do with Blogging Without Borders?" LOTS. Or maybe nothing. But probably lots. Don't worry about it.