Remember a couple weeks ago, when I told you guys I'm (very fearfully) jumping into a blogging series with some of my favorite bloggers in which for some crazy reason we're all going to try new things? And remember how I said I was going to try to redo my laundry room on a tiny budget (of $100)? And how I told you that I'm terrified of trying to get everything done by these bi-weekly deadlines?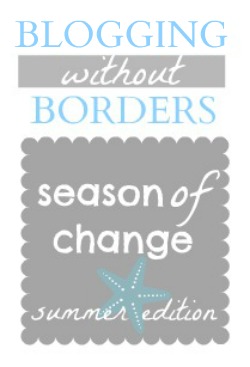 No? Me neither. Let's pretend like that never happened.
Hey look over here! A distraction majestic unicorn scene!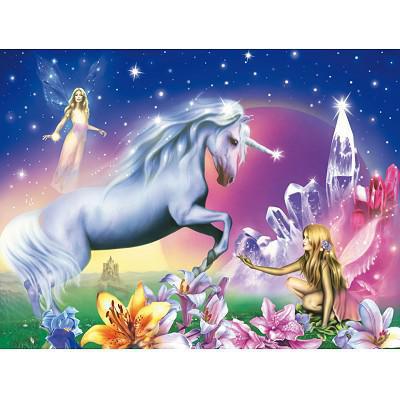 LA LA LA! Everything is fine!
My goal today is to distract you from my giant inability to bring you an awesome before-and-after post today. Because all we've done in the last two weeks is explore options for a few different things to try in that room, and make a few decisions.
OH WAIT! We painted the ceiling! Before, it looked like sheetrock.


Now, it is WHITE!

MIND-BENDING.
Don't even act like you don't want to pin that junk.
So today we're going to talk about the options we considered for redoing the floor in the laundry room, which is a sheet of vinyl which never appears to be clean no matter how much it's scrubbed.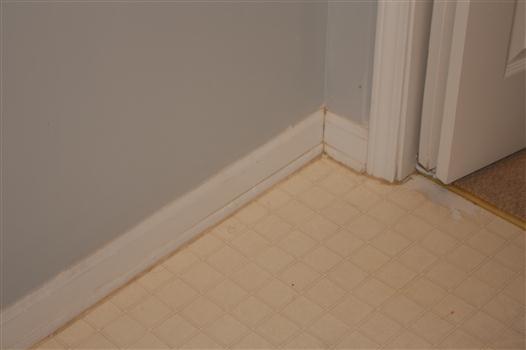 First, our goal: to redo this entire room for about $100. We want to try to do the floor for just $50, which is about a buck a square foot. So here are…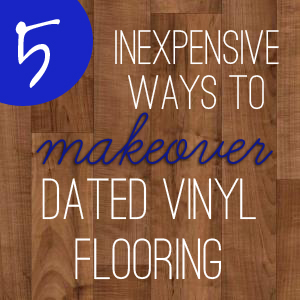 1. Cover in peel-and-stick vinyl tiles
Before you turn up your nose at this option, allow me to present this room:


That's the amazing mudroom by Carrie at Hazardous Design. She's brilliant, and that floor is gorgeous. And it's peel and stick tile! This stuff from amazon, less than a dollar a square foot. It's inexpensive. Easy. Totally beautiful.
2. Cover them in plywood
How cool is this?!

Source


Plywood comes in 4×8 sheets for about $40, so that's a little more than a buck a square foot. And you can paint it, because really:

Source
Or cut them to look like planks and then stain them
like this blogger did
:
Source
3. Cover it in prettier vinyl sheet flooring
My in-laws just installed a vinyl sheet floor in their kitchen which looks crazy-real and not at all cheap and crappy. I was seriously surprised. Home Depot carries it for about $1.25 per square foot, and for a high-traffic space that needs to be very durable, this might be a great option:

source
4. Ceramic or Porcelain Tile
I just saw ceramic tile at Home Depot yesterday for .77 per square foot. By the time you add in all the extra stuff you need (backerboard, grout, mortar), you can probably still stay under $1/ft. This job is definitely DIY-able!
5. Paint it!
Yes, really!
UPDATE: We did it! Check out the finished (painted!) floor here.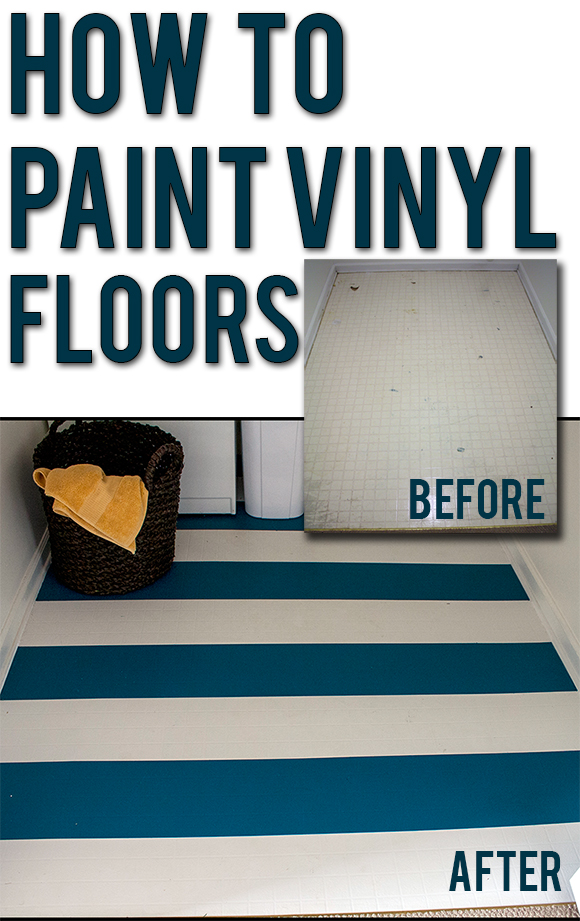 I'll leave you with this touching, emotional scene of two unicorns in love. Or maybe it's a teenage unicorn meeting its biological parent for the first time. Or maybe it's one unicorn staring wistfully in a mirror, wondering why its horn-straightening surgery went tragically awry.

source
What would you do? Any other tips and ideas for updating vinyl sheet floors?