I found all your lost socks. They're in my laundry room, stuck in that unreachable abyss between the washing machine and the wall.
Meet my laundry room.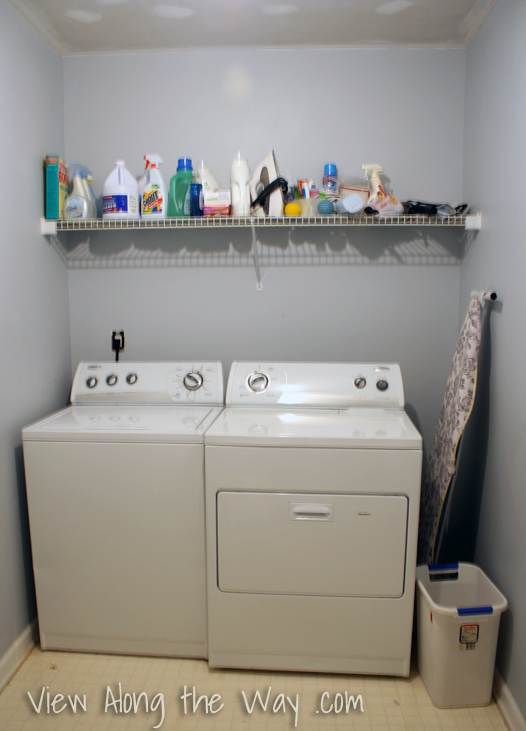 Sorry about all your missing socks.


I'm telling you, there are hundreds in that unreachable nook. They can't all belong to us. I think they all congregated there one night for a sock party — (a SOCK HOP. GET IT?! Someone please acknowledge the brilliant cheesiness of that joke so I'm not in this alone.) — and they got stuck. And multiplied. Like my plastic lawn toys.
I didn't know they were there, until I went in to snap these "before" photos. (Are you glad to hear they're "before" photos?)
I took these pictures because I agreed to sign on with some of my favorite fellow bloggers for an event this summer we're calling "Blogging Without Borders."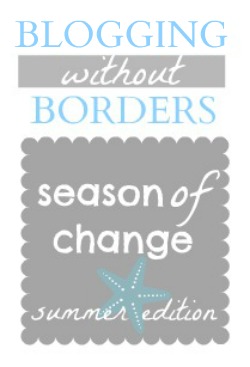 For some crazy reason, we all decided to push ourselves to try something we've never tried over the next two months.
For me, that's laundry.
…I mean the laundry room. Certain new-to-me projects in the laundry room.
I'm a little nervous about agreeing to this crazy plan, because I still don't know what I'm going to do in the laundry room, but you and I will figure it out together every other Monday, starting today.
I said those were the before photos, but they aren't even the BEFORE-before photos. Here's what our laundry room looked like right before we bought the house.


Did you see the wallpaper border? That's an example of what I would call "literal decorating."
It came down very quickly after we moved in. We also took down the popcorn ceiling (here's how you do that) and painted the walls the same Benjamin Moore Brittany Blue that we have throughout our downstairs. We had to go back and mud a few spots, but we never repainted them. We just lived with it.
Lived with the linoleum floor that's stained and virtually uncleanable no matter how hard you scrub.


Lived with the one shelf that's barely functional. Lived with the unpainted sheetrock ceiling and the bare bulb hanging from the ceiling.

No more, my friends.
So here's the plan:
Come up with some kind of better storage solution
Replace the flooring
Do something to the walls where we mudded but didn't repaint
Create a DIY drying rack solution
And finish everything before this "Blogging Without Borders" project comes to an end.
If I'm being honest? I'm pretty nervous about committing to finishing this room on this two-month, every-other-week post schedule, but I'm hoping that the built-in deadlines will push us to knock this project out super-speedy-like.
But it must be done, because hundreds of lost socks everywhere are missing their pairs. It's time to reunite them.
Are you planning to try anything new this summer? Do you want me to look out for any socks in particular?