I have an obsession, an itch I'm trying to scratch.

Via Traditional Home, Photographed by Greg Scheidemann
I want to cover my entire world in navy velvet.
Design by Emily Henderson
I want to find a pair of ugly, needy chairs on craigslist for next to nothing and recover them in plush, deep blue, soft velvet.
Shine by S.H.O.
(I also want to know how to recover a chair. Like,
for real recover it
, not like I did with
these Chinese Chippendales
.)
Fusion Sofa Set by Sandy Wilson
I actually want to take a million yards of navy velvet, throw it into a giant empty swimming pool, dive inside and live in my happy navy velvet hole for approximately eleven weeks. Or until I get hungry and/or smothered.
I think my living room wants a pair of navy blue velvet club chairs right there where the Chinese Chippendales are sitting.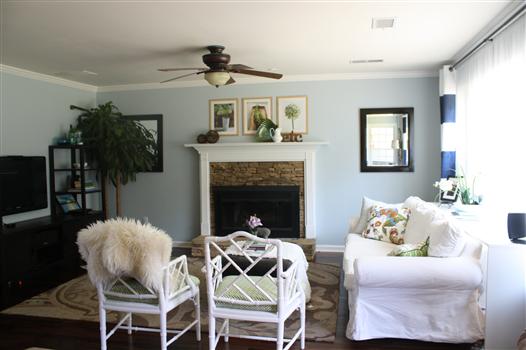 They will be luscious. They will be delicious. They will carry over the navy from the curtains just perfectly. And they will be clean for four point six minutes until Weston smears peanut butter fingers all over the back, then Mila spits up avocado juice on the front.

Designed by Sara Gilbane Interiors via Lonny Magazine


I guess for now, I'll stick to my shot of navy velvet softness in an accent throw blanket.


Just don't tell anyone that my soft navy throw is actually a snuggie in disguise.

What are you crushing on? Would you ever allow a snuggie to be left out in the open at your house?

P.S.: If you pin any of these images, please do so from the original source, linked up below each picture.