I had the BEST week last week. Some friends and I collaborated on a flash mob surprise room makeover for a friend and yep: it rocked. Can't wait to show you the befores-and-afters, but first! A quick little update I made to these old curtains we pulled in for the makeover.
One of my friends donated these simple white tab-top curtains she's had for YEARS, and I thought it'd be fun to see how hard it is to hack the tab tops to make them into back-tab panels.


(Spoiler alert: not hard. Totally easy. Totally worth doing.)
Tab tops have been around for a while and they're not horrid or offensive or anything, but I much prefer the clean look of back tabs, like the curtains I made for Mila's room…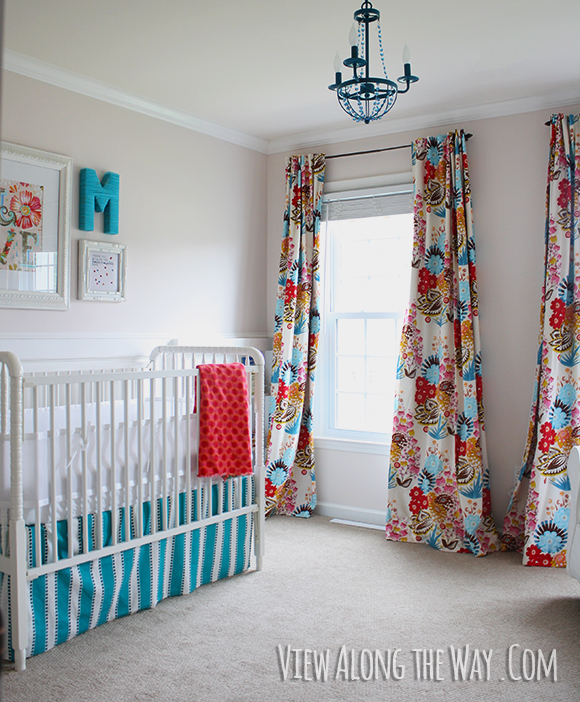 And the DIY Greek key curtains I put in the breakfast nook.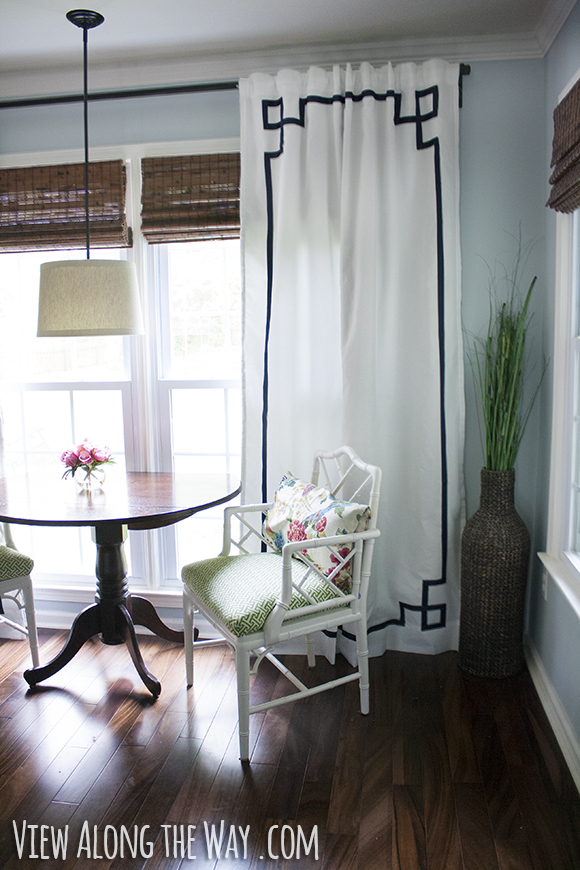 Back-tab panels just have these… uh, tabs… on the back… (Bet you can't guess how they got their name!) They just look so much cleaner and more custom (in my opinion).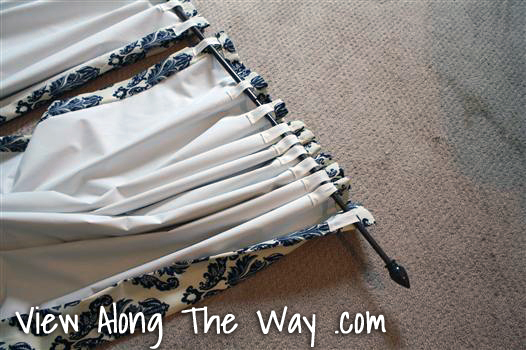 So I dragged these four panels to my antiquated sewing machine and got to work! You guys. It was ridiculous how easy this was. I actually thought I'd have a few extra steps but didn't even need them.
I just folded the tabs down toward the back side of the curtain…


And sewed a quick little straight stitch right on top of the existing seam. I used a simple straight stitch because that's the best stitch the only stitch I even know how to do.


I actually thought I would need to sew down the bottom of the tab too, and insert the rod through that pocket, like so:


But I didn't even need to do it! I just inserted the rod through the new little pocket I'd just made. It took me something like 30 minutes to sew down all the tabs on four different panels, and they just hung so much more beautifully.

Isn't that about a million miles better than the tab tops? So much more clean and custom? If you have some old tab top curtains laying around, this is a quick and SUPER easy way to make them look a little more fancy. Only thing is, if you plan to hang them high and wide around your windows –
and you SHOULD. You really, REALLY should
–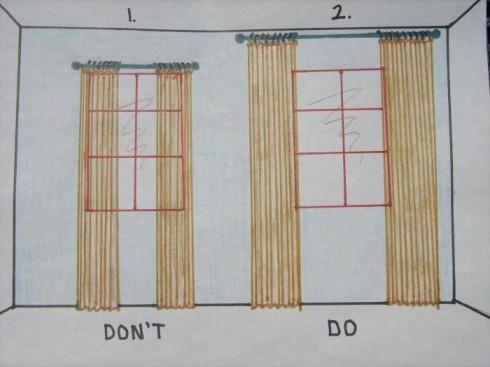 source
…taking in the tab tops is going to make your curtains a little shorter than they were. But you can just pull the trusty old sew-more-fabric-to-the-bottom-of-the-panels trick, like we did. I managed to not get any great pictures of this, but you can kinda see the extra fabric on the bottom of our curtain panels here:
Easy peasy lemon squeezy. And you KNOW if something takes me 30 minutes to sew, it will take an actual competent human being only about five minutes. Back home, they call me "the Sewing Machine Jammer" because all I do is jam sewing machines.
No one really calls me that.
To my face.
Have you ever transformed curtains? Do you dig the back-tab look like I do?