I lost weight this week guys.
How much do four wisdom teeth weigh? That's how much I lost.
…and I'm going to keep it off!
Also I look like a chipmunk, but I like to think it's charming and adorable, like a real chipmunk.


(It's neither charming nor adorable.)
So you know how I viciously murder all plants that come near me? (Also not charming or adorable.) Well, check out how my little fiddle leaf baby is doing! Here he was when he was just a wee tot: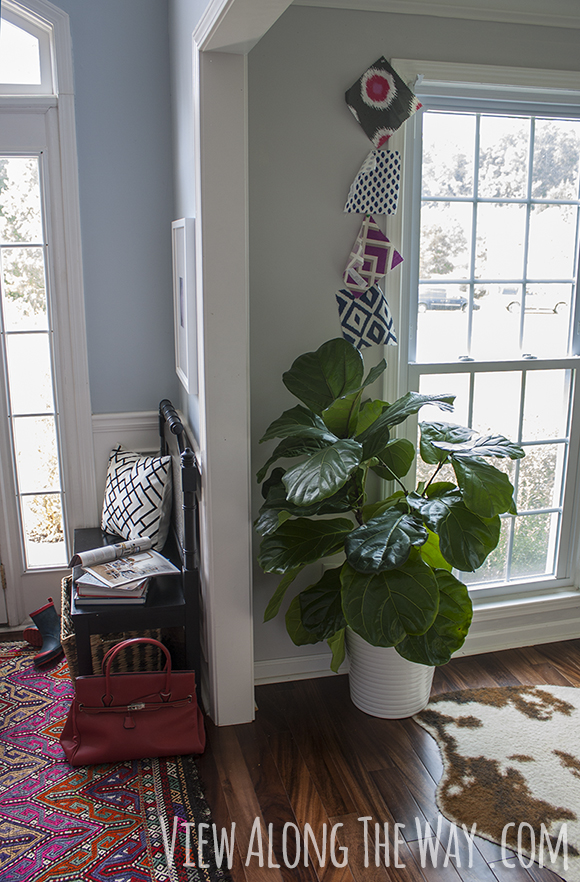 And now he's taller, fuller, actually still living!


Proud mama. *wipes tears.*
Fiddle leaf figs are known to be finnicky and rude, demanding in a haughty french accent that you do exactly what they request! "Put me by zee window! No, TAKE ME AWAY AT ONCE! Fetch me a – how do you say? – latte! NOW!" They're kind of jerks, just saying.
So what the heck is going on here? Why am I, a founding member of the Black Thumb Society, keeping not just one but TWO fiddle-leaf figs alive for more than a year?


I've cracked the code, buds! I figured them out. And yes, I'll share it with you. Because you're cute. Not like a chipmunk though. Just be thankful for that.
When my tiny fig was just growing, I started by trying to see if the soil felt moist, and watering it when it seemed dry. The leaves started turning brown and falling off, things started to look dire, and his demanding French voice started to fade and whisper weakly. Obviously I was killing him.
Then I stopped trying to predict his water needs. I actually just stopped checking how moist the soil was — because that method just doesn't work for me. Apparently I don't have a working hygrometer in my fingertip. (I just googled it, and "hygrometer" is a tool that measures humidity. I dropped it in this paragraph like it's something I already knew.)
Instead, I watered it with exactly one cup of water once a week. Precisely. I disregarded all other signs, set a timer on my phone for every Saturday, and give it one cup of water.
HE LOVED IT.
As he grew, I gradually increased the water amount, and now at his full teenage level, he gets two cups of water, once a week, on the dot.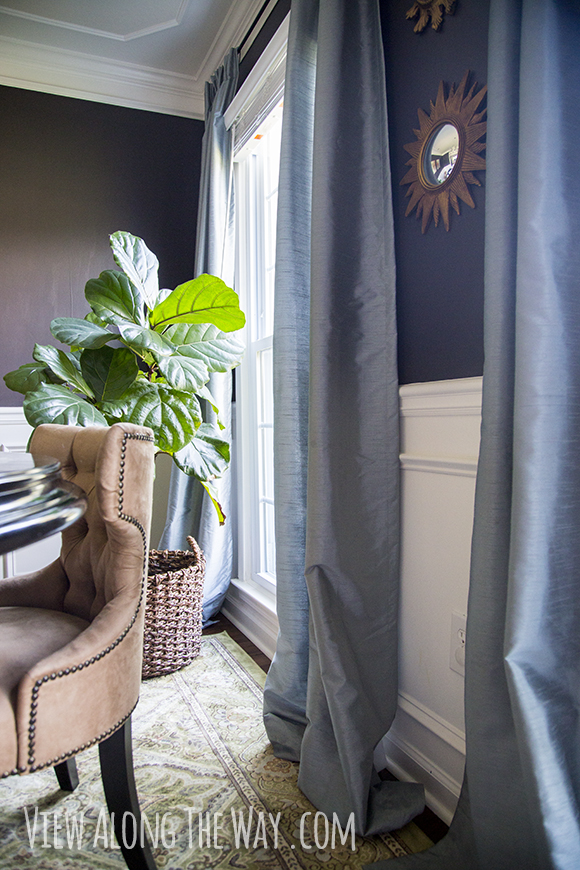 And he's flourishing!
As for light, I try to leave both of my figs in the same spot. They get weird when you change things on them; they do best when they get the same light all the time, because they cannot handle change!
It's a character flaw, but I like to think he's working on it.

That's the trick, guys: one cup of a water a week, two after it grows bigger. And don't move them.
He's a teenager now, but I have grand dreams of him growing huge and eating our whole house, Little Shop of Horrors style.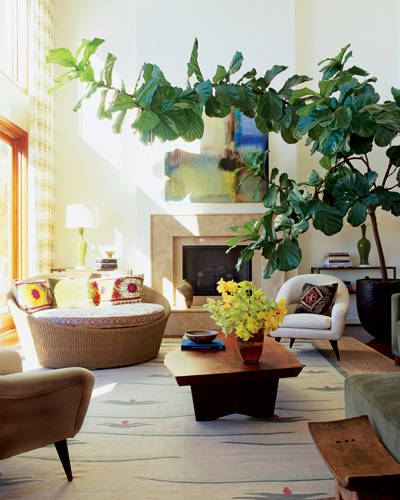 Elle Decor
Have you ever kept one of these guys alive for any period of time? Did you know the trick?